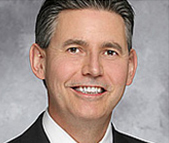 Jon D. Rigney
Attorney at Law
Mr. Rigney has been practicing law in San Diego for over twenty years. He is a December 1991 Graduate of the University of San Diego, School of Law and has been licensed to practice law in California since June of 1992. His primary area of practice throughout his career has been Family Law and associated issues. Mr. Rigney also holds a Baccalaureate degree, with honors, from the University of California at San Diego. In addition to his law practice, Mr. Rigney is involved in the local community, including past contributions of his time to the San Diego Volunteer Lawyer Program and the San Diego Superior Court. He is a member of the Family Law Section of the San Diego Bar Association, a published author, and holds numerous additional honors and awards.
Mr. Rigney was recently recognized as one of "San Diego's Top Attorneys for 2012," in the family law category, by The San Diego Daily Transcript legal newspaper. Mr. Rigney also received this prestigious award for 2010 and has been a nominee for the honor from 2009 to 2013 consecutively.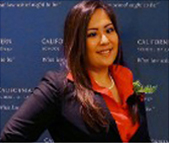 Julie Marie K. Cepeda
Associate Attorney
With strong experience in both private mediation and contested litigation, Ms. Cepeda takes a resolution-focused approach to family law. She has been exclusively practicing family law with The Law Offices of Jon D. Rigney, A.P.C., since 2013, and has handled many cases with the firm, including simple paternity matters, complex divorce matters, highly litigious custody and visitation matters, international premarital agreements, and high asset estate planning. As a skilled negotiator and the firm's top litigator, Ms. Cepeda balances compassionate service with zealous advocacy to meet all of her client's needs and expectations as they attempt to navigate through the most trying of times.
Hailing from the small island of Guam, Ms. Cepeda is committed to the advancement of minority women in the legal field. She was recently honored by the San Diego Business Journal as one of their "Women of Influence in Law 2021," and she was previously involved with the Lawyers Club of San Diego in their Diverse Women Committee. Ms. Cepeda also takes a strong interest in serving the community, and was previously the humble recipient of the SDVLP Distinguished Service Award, SDVLP Standout Award, and Wiley W. Manuel Certificate for Pro Bono Legal Services.
Ms. Cepeda is an April 2013 graduate of California Western School of Law, where she was a recipient of the Pro Bono Honors Society Award. She is a May 2010 graduate of the University of San Diego, with a major in Psychology and double minors in English and Business Administration. In her undergraduate years, Ms. Cepeda served as both the Secretary and President of the University of San Diego Chapter of Phi Alpha Delta, Pre-Law Fraternity.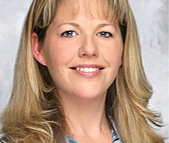 Heather Trogus
Paralegal
Ms. Trogus is a graduate of the University of San Diego Paralegal Program and has attended Grossmont College. Ms. Trogus has been an employee of the Law Offices of Jon D. Rigney for over 17 years, dealing exclusively with all aspects of Family Law and related issues.
Ms. Trogus also attained the title of Notary Public in 1998. She is familiar with all aspects of the dissolution process, including paternity issues, stepparent adoption and has been the lead paralegal on several contested matters including child custody and visitation issues.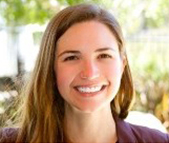 Jessica Kleven
Paralegal
Jessica Kleven has been with the Law Offices Of Jon D. Rigney since 2007. She has been the lead paralegal on a wide variety of cases, ranging from simple divorce and paternity matters, to high asset dissolution and complex child custody cases. Ms. Kleven's empathy, patience and attention to detail have been appreciated and commented on by many of her clients.
Ms. Kleven is a 2008 graduate of the Muir School at the University of California at San Diego. She holds a degree in International Studies with an emphasis in Sociology.